About Us
We are Everyday Bow Hunters…
The Everyday Bow Hunter, hosted on ArcheryHunting.com, was born out of a deep passion for bow hunting and the great outdoors. Our platforms, spanning this site and social media channels on YouTube, Instagram, Facebook, and Pinterest, are all designed with a single purpose in mind — YOU.
We're here for the everyday bow hunter — whether you're just getting started in archery hunting or you're on the quest to become a more strategic hunter. We don't take ourselves too seriously, and neither should you. We're all on this exciting journey together, so let's have some fun while we're at it.
Our Mission
Our mission is to empower everyday bow hunters like you with the knowledge, skills, and confidence to elevate your hunting experiences.
We aim to do this by providing comprehensive educational content, videos, practical tips, and engaging community experiences that will enhance your understanding and appreciation of the art of bow hunting.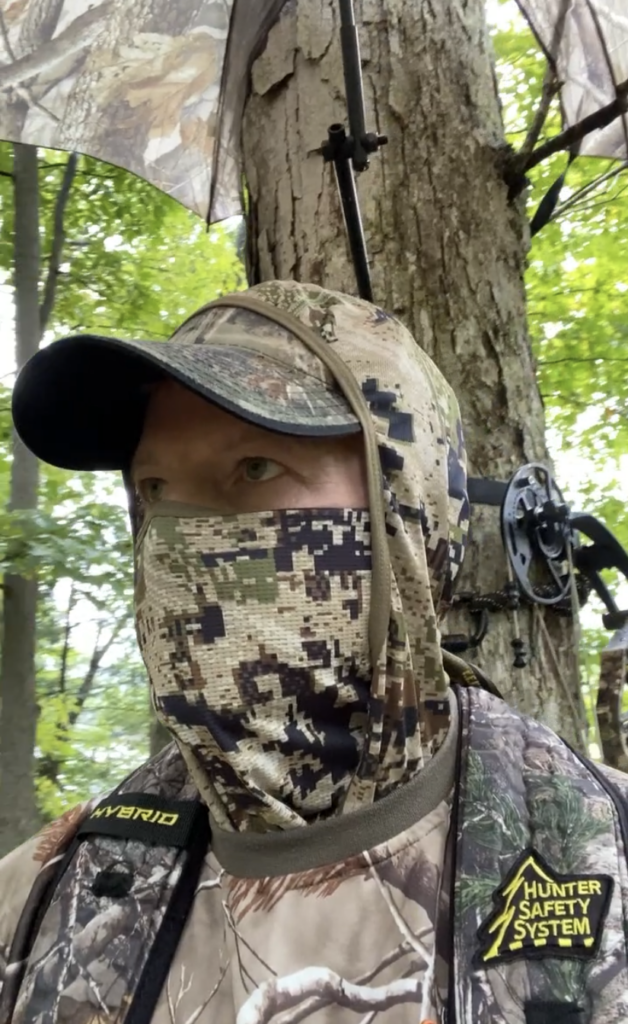 The importance of understanding animal behavior for successful hunting is a widely accepted principle. A hunter who understands the patterns, habits, and instincts of their quarry is much more likely to successfully track and hunt their game. This understanding aids in predicting movement patterns, choosing ideal hunting spots, and making strategic decisions in response to changing conditions.
The Strategic Hunting Philosophy
Here at The Everyday Bow Hunter, we embrace and teach the philosophy of Strategic Hunting. Strategic Hunting is not just a catchphrase; it's a mindset. Derived from years of experience, including my service as a Green Beret in the US Army's 5th Special Forces Group, it embodies the principles of planning, adaptability, and critical decision-making. This approach to hunting involves detailed observation, understanding animal behavior, adapting to changing conditions, and making informed decisions that increase the probability of a successful hunt.
Who Am I?
I'm Mike Manley, founder of The Everyday Bow Hunter, and a retired US Army Green Beret. I served in the 5th Special Forces Group (Airborne) and retired as a Sergeant Major (E-9) in 2010. My military experience instilled in me a love for strategic thinking, discipline, and the pursuit of mastery – principles that I have carried over into my passion for bow hunting. I've learned that success in both fields doesn't come from brute force, but rather strategic planning, adaptability, and a deep understanding of the environment and your adversary.
Remember, your adversaries always get a vote – and in this case that is the deer, elk, bear, or turkey you are hunting – and that is where having a strategic mindset comes into play.
My journey with bow hunting began as a way to cope with the challenges of PTSD, and it quickly became a beloved pastime. The peace I found in nature, the thrill of the hunt, and the satisfaction of honing a skill were therapeutic, helping me to heal. I want to share the joy and healing power of bow hunting with you.
Over the years, I've learned a lot from my experiences in the field and as a U.S. Army Special Forces Green Beret. To pass on this knowledge, I've compiled my insights and expertise into a comprehensive Strategic Hunting Guide. This guide, deeply rooted in my own hunting journey, provides an in-depth understanding of strategic hunting, backed by real-life examples, tips, and proven strategies. I invite you to explore the Strategic Hunting Guide to elevate your bow hunting skills and fully embrace the art and science of strategic hunting. It's the resource I wish I had when I started on this journey.
"Master the Art of Strategic Hunting. Plan. Adapt. Conquer."

–Mike Manley
Our Invitation to You
At The Everyday Bow Hunter, we're more than just a website – we're a community of individuals united by a passion for bow hunting and the outdoors. Our journey doesn't stop with learning the techniques and sharing the insights – it's an ongoing quest to evolve, grow, and adapt.
We extend an open invitation for you to join this exciting journey. Engage with us on our social media platforms, subscribe to our YouTube channel, and sign up for our newsletter below to stay updated on the latest in bow hunting techniques and strategies. This is a collective journey, where every hunt is a learning opportunity, and every experience shared amplifies our common knowledge.
Don't stand on the sidelines – dive in and become part of our community. Together, let's embark on a journey of learning, adapting, and becoming better bow hunters. The forests are waiting. The deer are waiting. What are you waiting for? Let's get hunting!
Follow Us Here: