For 45 days, I put the Ozonics HR500 to the test in real hunting scenarios, rigorously evaluating its performance. In my detailed review, I'll share my firsthand insights, answering the crucial questions every hunter asks before investing in an ozone generator for scent elimination. You'll discover whether the HR500 truly stands up to the hype and if it's a worthy addition to your hunting gear.
This bow season the Ozonics HR500 helped me more than I expected. Here's what it did:
It made sure my scent was hardly noticeable by deer in winds up to 15 MPH.
I had three bucks directly downwind of me, and none of them figured out I was there.
It kept hunting clothes fresh and odor-free even after wearing them for many days.
The battery lasted all day long – I could use it in the morning and still have enough power for my evening hunts.
Now, let's dive into all the details.
Why I Decided to Test the HR 500
As a bow hunter who values mobility and packing light, adding another item to my gear was the last thing on my mind. But, my role in testing and reviewing bow hunting equipment for you here and on The Everyday Bow Hunter YouTube channel led me to an interesting opportunity – reviewing the Ozonics HR500. Initially, I was skeptical. The truth is, I would've never picked it up on my own. But that's exactly why I thought I'd be the perfect person to give you an honest, no-frills review. So, I took on the challenge.
I was given the following items to conduct this review:
My Season Long HR 500 Field Test
The basic concept of the HR500 and other similar units that Ozonics sells is that they are meant to create an ozone wall on your downwind side that covers and "molecularly transforms and destroys human scent" while you are hunting. The unit is supposed to be mounted where it can be hung 6-12 inches above you and angled at approximately 30 degrees so it can block your scent from the deer you are hunting.
The HR500 unit comes with a smart arm mounting system, an extra large-capacity battery (XL), and a tree screw-in mount. Since I am a mobile public land hunter, I purchased the Ozonics Cam Buckle Smart Tree Mount so I wouldn't have to tear up any trees while testing the unit.
Mounting
I hunted from my tree saddle most of the season and occasionally used my Novix Helo hang-on stand as well. Mounting the HR500 the first time was an event, but I quickly learned that the smart arm and cam buckle strap I purchased made things very easy and after my initial learning curve, I was able to mount the unit in any tree I hunted within 2-3 minutes. The smart arm mount makes it extremely easy to make adjustments to the position of the unit when the wind changes or when you feel a small adjustment to positioning is needed. It is a very good setup and very solid.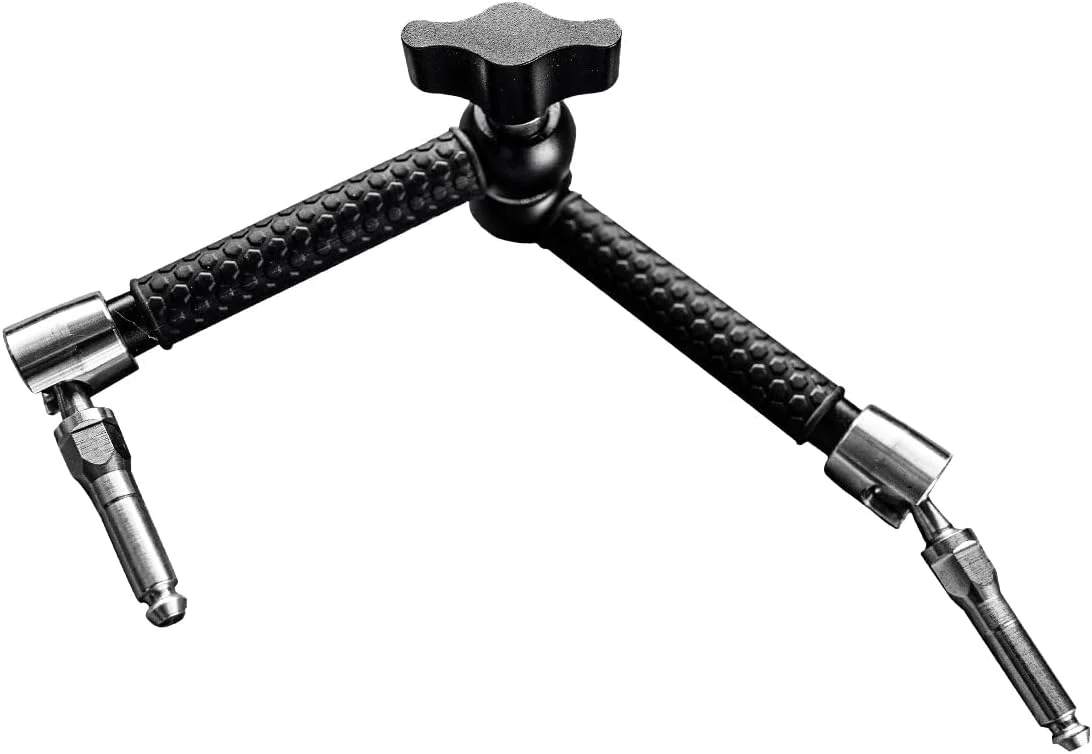 I will say that the cam buckle strap mount made things exceptionally easy to mount, but even easier to change positions when the wind changed. If you use the molded tree screw-in mount, it won't be nearly as easy or timely. If you have other screw-in mounts, you know how frustrating they can be on different trees. The cam buckle strap is definitely the best option for mounting and I highly recommend it.
*I did not mount the unit any other way, nor did I ground hunt with it so I cannot comment on using it in a blind or in a ground setup.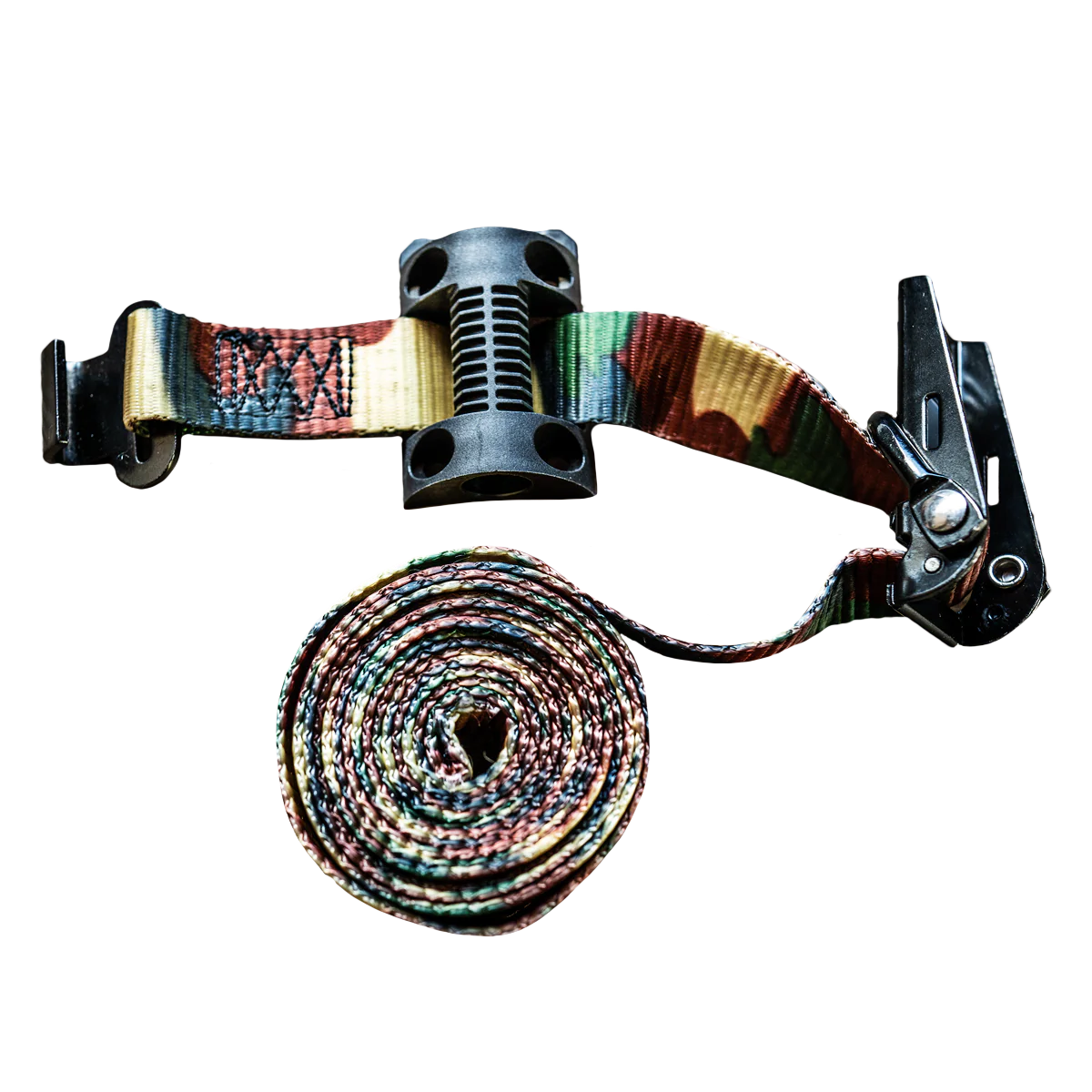 Weight
As a mobile bow hunter, adding something more to my pack wasn't something I really wanted to do, but for this field test, I bit the bullet and made it a part of my packing list. The weight of the unit is listed at 16 ounces and the XL battery is listed at 340 grams (.75 lbs). This adds about two (2) pounds to your pack, so be prepared for that.
I definitely noticed the additional weight during my Ozonics HR500 review, but I noticed the additional bulk of the unit even more. You need to have a good pack to carry it and to keep it from getting damaged. I used the Trophyline Palisade pack this season and this helped offer the unit some protection when carrying it. The Palisade is a molded pack.
Scent Elimination Field Test
I wanted to really challenge the unit while doing the HR500 review this season. It is very hard to determine if a deer has smelled you or not and even harder to put yourself in a position where you know they will come downwind of your stand. I knew testing this would be a challenge, so I set out to purposely hunt locations when my wind was not optimal for the hunt. I didn't like the possibility of wasting hunts just to test this, but I didn't see any other way to really challenge the HR500.
Over the course of the Pennsylvania Archery Season, I had three (3) unique situations where I had bucks come directly to the tree I was hunting in from my downwind side. The first had a big-bodied 6-point come from my uphill, downwind side as thermals were pulling my scent up the mountain.
At approximately 25 yards, the buck knew something was different and put his nose up and licked it trying to figure out what he was smelling. He then relaxed and worked his way directly downwind of my tree and got to as close as 10 yards, almost at eye level due to the slope. He stood there and fed for about five minutes until I moved to adjust my camera and he moved laterally to about 20 yards. He continued feeding and was never spooked to run away. The wind speed was approximately 4-5 MPH.
I had two similar encounters through the season with another 6-point and a small 4-point. I did not have any older mature bucks come into my stand location from the downwind side. I noticed that with all these situations, the wind speed was never gusting past 15 MPH. I did not have any deer come into me from the downwind side at wind speeds higher than that.
*One thing to note, this was the first archery season I can remember where I didn't get snorted by a deer (buck or doe) at least once. While I didn't really think of it through the season, now it seems like something important to point out. I am very good at hunting the wind and thermals, but everyone gets busted from time to time. This year I didn't.
Ozonics HR500 Mobile APP and Settings
It is important to know that the HR 500 comes with a mobile app that connects to the unit from your phone via Bluetooth. It has multiple settings on it that can be adjusted based on wind speed and using the unit to remove odor from your hunting gear.
These settings include:
Standard – for very light or no wind
Boost – to be used in most situations and up to around 10-15 MPH winds
Hyperboost – any wind over 15 MPH
Dry Wash – to be used with the Ozonics Dry Wash Bag
Locker Wash – to be used with the Ozonics Locker.
In most cases, I used the Boost mode when hunting. In higher winds, I did use the Hyperboost setting. The setting I used the most was the Dry Wash setting. I'll get into that more below.
Sound: How Quiet is the HR500?
Ozonics claims that the HR500 is 40% more quite than the OrionX and HR300 models. I haven't tested those so I cannot say if this is true. That being said, I thought that when using the unit in Boost mode it was fairly quiet and the deer that were around me throughout the season never looked up at me due to the sound of the unit.
I had quite a few deer as close as two (2) yards who never looked up at me with the unit running and I hunt in the mountains of central Pennsylvania where deer are very skittish and will jump at the slightest movement if they see you.
When I had the unit in Hyperboost mode, it seemed loud to me. When winds would die down at different times, I thought it was almost too loud. If the older units are louder, I don't know if I would want to use those. The HR 500 on the other hand was pretty good when matched with the right corresponding winds.
Dry Wash Bag and the HR 500
The thing I probably used the most during the course of this review was the combination of the HR500 and the Ozonics Dry Wash Bag. I am religious about keeping my clothes clean and scent-free, but we all know that it only takes one hunt to sweat out, soil your clothing, and have it all smelling pretty bad.
I was able to consistently hang my dirty hunting clothes in the Dry Wash Bag and run the HR 500 on Dry Wash mode. This was a 10-minute cycle where I would run it once, turn my clothes inside out, and run it again.
For any of you who do multiple-day hunts or do travel hunting and don't have access to a washing machine on the go (which is most of us), being able to keep your clothes scent-free is an incredible asset to have. During the last week of bow season, I hunted almost all day every day for six (6) straight days. The HR 500 and Dry Wash Bag allowed me to keep my clothes fresh even though they were dirty and nasty.
I found this to be one of the best features of the unit and the setup of the Dry Wash Bag and how it allows the ozone to flow through the bag is a big plus. I really like it.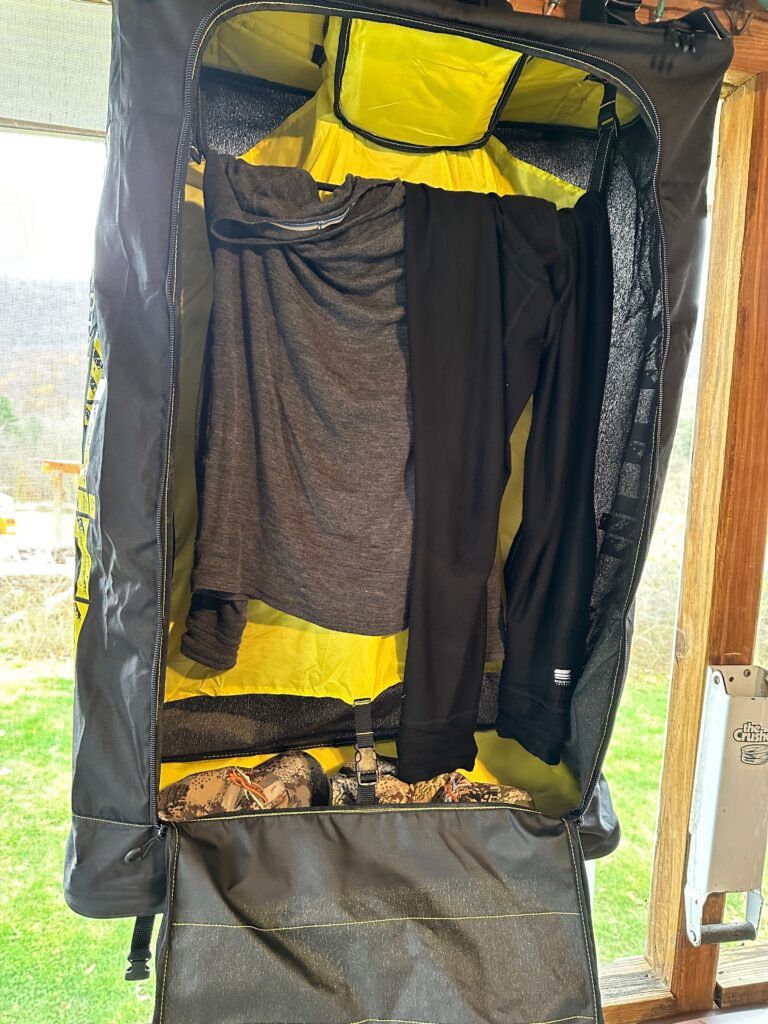 *My Field and Stream rubber boots started smelling really bad near the end of the season. I put them in the dry wash bag and ran the 10-minute cycle. They still smelled bad. I ran it again, still bad, but better. I ended up running it six (6) times before it seemed like all the odor in the boots was gone. That was pretty awesome.
The Micro3 Car Ozone Generator
I probably misspoke when I said I used the Dry Wash Bag the most. The thing I used every single day was the Micro3 Car Ozone Generator. I would get my gear ready for the next hunt, put it in the car (my little 2015 Subaru Crosstrek), and then I would let the Micro3 run for its automatic 20-minute cycle.
I felt that my gear was largely odor-free (to me). Of course, what the deer can smell is very different. But, I was able to minimize the odor and minimize its signature. That was an easy win for me during this review.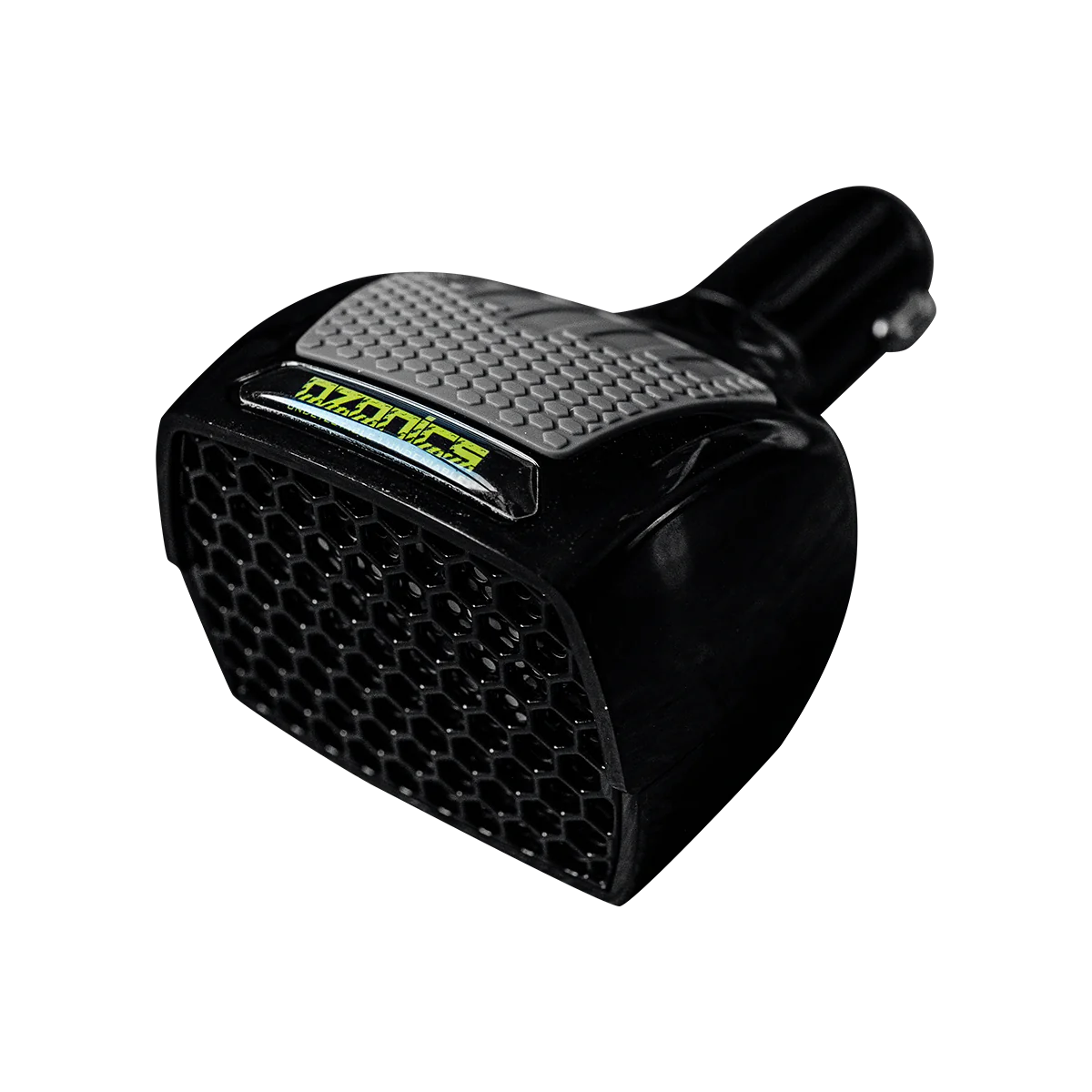 My Ozonics HR500 Review
Overall the Ozonics HR500 performed above my expectations. While it is hard to say what a deer smelled or didn't smell, I definitely had some instances where I thought I should have been busted and wasn't. Plus, the scent-elimination capabilities the unit provided allowed me to keep my hunting clothes smelling clean and this undoubtedly aided in minimizing my signature and kept the deer around me from being spooked or alarmed by my scent.
I would say that is a big win.
Just like anything, the HR500 wasn't perfect. Here are the pros and cons I came up with after completing my season-long field test.
Pros
I did not get busted by a deer in the stand via my scent all season (that I know of).
The unit appears to work well in winds up to 15 MPH.
The unit is easy to mount in a tree.
The Cam Buckle Strap makes hanging the unit in a tree very easy.
The Dry Wash cycle on the unit (with Dry Wash Bag) is great at keeping your hunting clothing scent-free in the field.
Battery life is excellent. The XL Battery will last all day.
The mobile app works great and makes using the unit very easy (especially when it's mounted in the tree).
Cons
Hard to know if deer are bothered by the smell of ozone (they definitely smell it).
Hard to tell if the unit is worth using when winds are consistently over 15 MPH.
The unit fan can be slightly noisy when in Hyperboost mode.
The unit is bulky and will add 2 lbs to your pack (the battery really adds to this).
It can take some time to mount initially (there is a slight learning curve to getting it just right).
My Recommendation
I learned a lot I didn't know while I did this Ozonics HR500 review. Things I would have never considered and it has definitely been eye-opening.
All of us have different skill sets and ways of approaching our hunts. My recommendation is that if you want to help eliminate your scent on your downwind side when hunting, the Ozonics HR500 is a good option. While it will add some weight and bulk to your pack, there are not very many things that can keep a deer from smelling you. Ozonics is one of them. This isn't my opinion, it is a fact.
At a minimum, the HR500 will keep your hunting clothing virtually odor-free when using it as prescribed with the Dry Wash Bag. I thought this was one of the best benefits of the unit and I also enjoyed being able to use the Micro3 to keep both my gear and car odor-free.
If these are the scent elimination features and benefits you are looking for, I highly recommend the Ozonics HR500 Ozone Generator and accessories for doing it.
*Our website is supported by our users. We operate independently and do not provide Sponsored content. We sometimes earn a small commission when you click through the affiliate links on our website. We appreciate your help. Contact Us for More Information.